A gem of the high seas, a summertime classic – you'll fall in love with her the moment you stride up the gangway to escape with her. From holy sites to Aegean hillsides, let the cozy Celestyal Crystal be your home at sea during the holiday of a lifetime.
Escape with Celestyal Crystal and feel welcome, cosy and relaxed. Two restaurants, two bars, a café, a thrilling casino, a pool, shops with travel value items and authentic Greek products tailored to your taste and the wellness centre with a spa are only there to spoil you. Do not resist. Celestyal Crystal can accommodate up to 1200 passengers in 480 cabins with en suite WC, TV, Radio and A/C.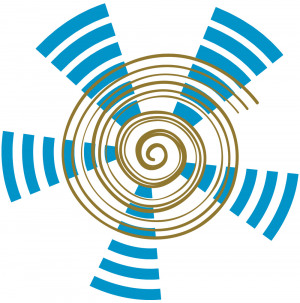 specifications
size
medium
Style
classic
Type
ocean
Year of Launch
1980
Year of last refit
2002
Gross tonnage
25611t
length
162m
width
25.6m
speed
18kts
decks
9
language
none
currency
EUR
No of Passsengers
1200
No of Crew
406
No of Cabins
480
wheelchair access
2
gratuties
For your convenience Celestyal Cruises automatically adds during the booking process a modest service charge to your total cruise package price. Such charge is calculated based on the number of days in which services are rendered and subject to the itinerary at issue, as per below:
Adults (16 years of age and older): £7 per person / per day

Child (2 years of age and up to 16): £4 per person / per day

Infant (under 2 years old): no service charge applied

At Celestyal Cruises customer satisfaction is always at the top of our concern. In the event, passengers are not satisfied with the service they receive, Celestyal Cruises encourages them to contact the Guest Relations Manager while onboard, in order for Celestyal Cruises to address their concerns timely. Passengers can increase or decrease the amount of the service charge at any time during the cruise by contacting Chief Purser. In addition, Passengers are entitled to a refund in the form of a credit on their onboard account, upon settlement of their onboard account. Any service charge will be deemed undisputed, unless a request to adjust them is received by the time of settling Passengers onboard account.

facilities
Adults only
children facilities
smoking (some)
dining
entertainment
The ship has a lot of onboard entertainment: bingo, dancing, exercise programs, games, music performances, sporting events and trivia contests – there's always something to do for everyone on board, from kids to seniors. These activities are a great way to spend time with the people you love and to meet your fellow passengers.
Activities start bright and early, first thing in the morning, and continue all day and throughout the evening. There's always something to do onboard, even if all you want to do is sit down with someone and play backgammon (there's also checkers, chess and other board games). 
health fitness
Celestyal Crystal is a true gem ready to accommodate every need. Just see below for yourself.
kid & teen
The ship has a very small kids room where cruise office organises 1-2 hours activities each day for children 10 and up.
There is no kids swimming pool available, only a small Jacuzzi on deck 5, which can be used by children as well.
enrichment
Greek culture and heritage is part of their DNA and it can be experienced through their on board educational workshops as well as through our exciting shore excursions.
With Celestyal Cruises, you will experience a journey to local eno-gastronomy, highlighting the culture of each destination by preparing refined dishes with local products and ingredients, paired with exquisite Greek wines.
Their insider's view and the deep knowledge of the local regions, sets them apart from any other operator and provides passengers with unique cultural and gastronomic experiences.